Memory Motorsport looking for a P1 finish at Monza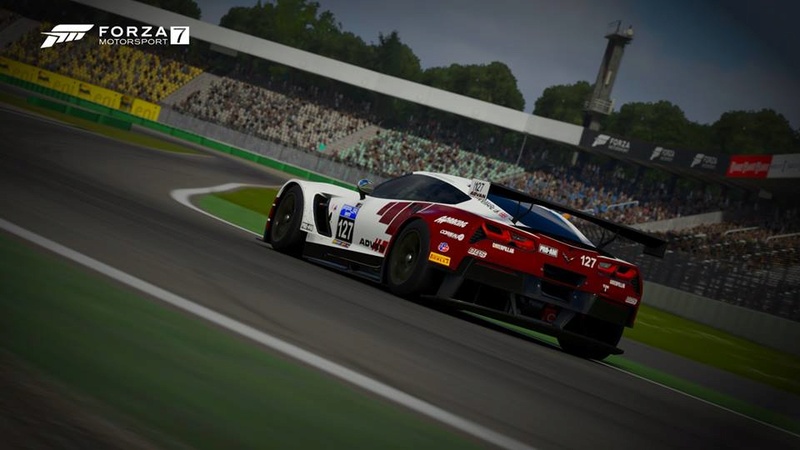 So After A Busy Weekend Of Racing For Memory Motorsport It Was Smiles All Round.
The FPRL GT Season Could Not Have Got Off To Better Start For The Midlands Based Team with Team Boss And Driver Tim Chetwynd Taking Pole Position From SCT Turb0mik3 By Just 0.000.020 of A second on The Final Lap. And Then Went on To Claim Victory in the 40 Lap Race …
FPLR - APAC SuperUtes Series - Season I

FPLR are pleased to announce the launch of their first APAC (Asia - Pacific) race series, in partnership with OZ Gamers .
Series will be ran by Luke McIntosh & Iain Barson and will cater for the Aus / NZ members of FPLR.
Registration is Open now and the first round starts on Sat 19th May 9pm AEST / 12pm BST
To Sign up click
HERE
[center]
[/center]
FPLR GT Series - Build and Settings Update
GT Series Build & Settings Update

To keep the BoP (Balance of Performance) as close as possible the FPLR Development team have updated the following cars:

Audi R8 LMS, Bentley Continental GT3, BMW M6 GTLM, Mercedes SLS AMG,

The Lambo build has also been altered, tyre widths have been reduced allowing it to only need a 5% power cap instead of 10%

The admin team do apologise immensely as we …
Prototype Challenge
Tue Apr 03, 2018 12:06 am

The admin team are busy finalising rules for the upcoming Prototype Challenge Series, this will replace the WTCR series that we currently host on Sunday's.
Signs ups will be open Wednesday 4th April at 12 noon and close on Wednesday 18th April at 18:00hrs BST.
The first round of the Prototype Challenge will be Sunday 22nd April at 20:00hrs …
Early DTM Series - Round 5 Recap - Suzuka
Mon Apr 02, 2018 12:17 am

Round 5, the penultimate round of FPLR's Early DTM Series saw us  make our way to Suzuka, Japan, where we find the famous circuit that holds the likes of Formula 1, WTCC, Super Formula, and after much hard work for a one off this year, we are seeing the Forza Pro League Racing Vintage DTM series in Japan.
Going into this round, RTP …
Who is online?
In total there are
2
users online :: 1 Registered, 0 Hidden and 1 Guest
OGX STIG
Tweets by @Forza_PLR
Statistics
We have 172 registered users
The newest registered user is long1992
Our users have posted a total of 469 messages
in 214 subjects
Most active topic starters