on Thu Mar 14, 2019 5:38 pm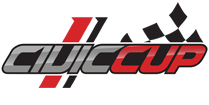 The Civic Cup is one of the UK's most exciting one make race championships.
Now officially partnered with FPLR to build and establish a real world eSports championship.
Run as a single class using the 2004 & 2007 Civic Type R models , the cars are built to a power to weight limit which ensures close but high performance racing.  
As in the real world The Civic Cup championship takes place over 7 race weekends, with a qualifying session and two races each of fifteen laps per weekend.  The grid for race 1 is formed based on qualifying position.  For race 2, the top ten finishers from the first race are reversed, guaranteeing to provide close action throughout each race.  Our champion is the driver scoring the most points from their best 12 out of the 14 races during the year.
RULES & REGULATIONS1. Competitor Eligibility
1.1 Entrants MUST:
(a) have an FPLR Registered Race Number
(b) be a member of FPLR Facebook Group
(c) 'Like' the FPLR Facebook page
​
1.2 Competitors must ensure that their cars comply with the conditions of eligibility and safety throughout qualifying and racing (car build and livery regs)
2. Registration:
2.1: All competitors must register as competitors for the Championship by returning the Registration Form
​2.2: Race numbers will be the permanent Competition number for the Championship.
​2.3: Registrations will be accepted up until the final closing date
​2.4: Competitors will only be able to change their registered car once during the season.
​
3. Championship Rounds
The Civic Cup Championship will be contested over the following rounds:
​R1 & R2 : 28th April 2019  - Virgina International South
R3 & R4: 19th May 2019 - Bugatti Circuit
R5 & 6: 16th June 2019 - Hockenheim National
R7 & 8: 14th July 2019 - Nurburgring GP
R9 & 10: 4th August 2019 - Brands Hatch Indy
R11 & 12: 22nd Sept 2019 - Silverstone National
R13 & 14: 27th Oct 2019 - Watkins Glen Short
​
4. Scoring
Points will be awarded to the Competitors listed as classified finishers in the Final Results as follows:-

Fastest Race Lap: 1 point
​
The totals from all qualifying rounds held less 2 will determine the final championship points and positions.
​
5. Championship Race Procedures​5.1 Qualifying
5.1.1 Qualifying will start at 8pm,
​5.1.2 As this is an 'official' Championship the session will not be 'Ghosted', FPLR will apply a Roll off delay of 3 seconds
​5.1.3 Should any Practice session be disrupted the lobby host shall not be obliged to resume or re-run the session; the decision of the lobby host shall be final.
​
5.2 Races
5.2.1 Should any race be disrupted the lobby host shall not be obliged to resume or rerun the race.
​5.2.2 The race will not be restarted if any driver 'lags out' after 1 minute of race time or 1 lap (whichever comes first)
​
5.3 Pitting
5.1.1 The will be 1 mandatory pit stop
5.3.2 FPLR will enforce a pit 'window' between laps 6-10
5.3.3 Any driver pitting before this will not be classed as the mandatory pit stop

Permissions in this forum:
You
cannot
reply to topics in this forum