on Mon Apr 23, 2018 6:52 pm
Welcome to Round 2 of the Prototype Challenge where FPLR  to the Californian Monterrey Peninsula to Mazda Raceway Laguna Seca, home to the infamous corner called "The Corkscrew."  The track's origins lie in the need for a safer, more permanent place for racing that took place on public roads in Pebble Beach, CA during the 1950's.  Since then, Laguna Seca has hosted many different types of racing including IndyCars, Trans-Am, and Pirelli World Challenge.
Qualifying - Qualifying will take place  prior to race start 8:00 pm BST).  Drivers will have 5 laps to set their fastest, clean lap. Remember that drivers should be/appear online 15 minutes prior to qualifying start, and should keep in-lobby chat to a minimal.  
Race - The race will be 40 laps
Pit Stops - There will be 2 mandatory stops
on Mon Apr 23, 2018 6:58 pm
FPLR standard is that two wheels MUST remain on track at all times, designated by the lines on the outside of the track.  There are two corners on the track that need highlighted to remind everyone what is not acceptable.  
Entry into the Andretti Hairpin: When coming down to the Andretti Hairpin, drivers are reminded they must follow the FPLR standard of track limits and not run wide while entering the corner.  See the picture below to see what is unacceptable.  
Corkscrew:  Coming down the Corkscrew, drivers are reminded they must follow the FPLR standard of track limits and not go off the track coming down the hill.  See the picture below to see what is unacceptable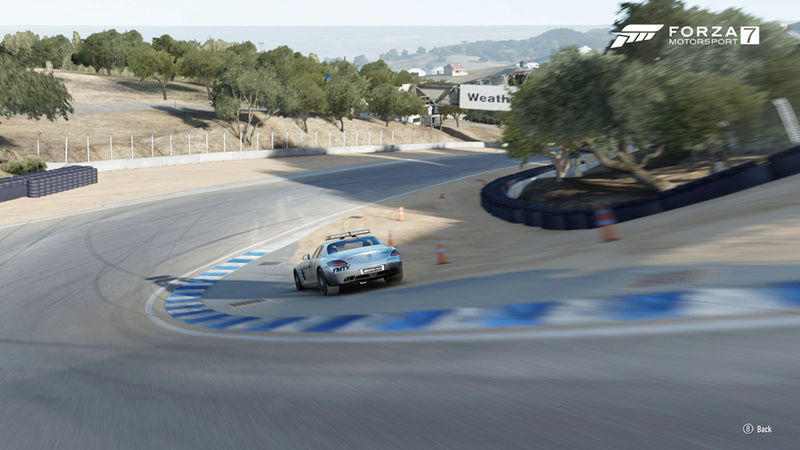 Permissions in this forum:
You
cannot
reply to topics in this forum